THE MASTER OF SYMPHONY 2019
The Everlasting Love - 5th anniversary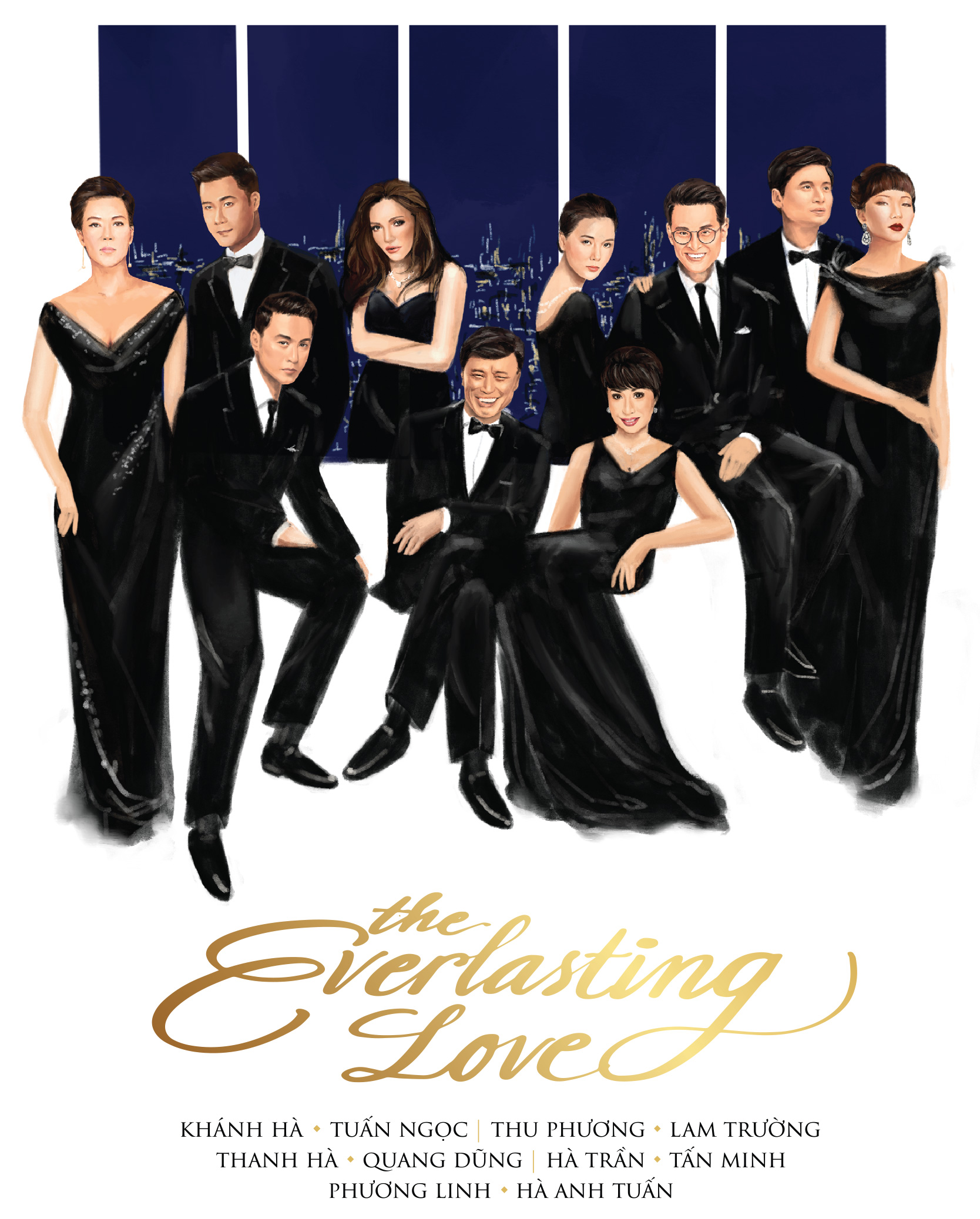 This year, the 5th installment of The Master of Symphony will remember traditions from the past, and at the same time, take inspiration from the future. Each featured song is guaranteed to be a stand-alone masterpiece, a precious celebration of perseverance. This year's music will be symbolic of our steadfast growth over the last 5 years.
Inspired by the idea of a quintessential music night, The Master of Symphony Season 5, with the theme "The Everlasting Love" will bring together the top 10 singers in Vietnam to perform duets featured in classical music theatre.
KHÁNH HÀ – TUẤN NGỌC
THU PHƯƠNG – LAM TRƯỜNG
THANH HÀ – QUANG DŨNG
HÀ TRẦN – TẤN MINH
PHƯƠNG LINH – HÀ ANH TUẤN
10 famous names, 10 unique musical personalities, while each performer is strong on their own, coming together to perform will create an unforgettable musical symphony for the audience's enjoyment.
At The Master of Symphony 2019, the performers will collectively tell audiences poetic stories through enchanting music that will surely delight their senses.
With 3 nights of unforgettable performances, The Master of Symphony 2019 promises to be memorable art event that brings together the harmony of a beautiful musical theme, quality staging, and monumental remixes, performed by director Cao Trung Hieu's crew—"Master" of romantic music nights and impressive art performances.
Director: Cao Trung Hieu
Production Director: Vo Do Minh Hoang
Musical Director: Hoai Sa
Conductor: Tran Nhat Minh
Musical Band: Hoai Sa Band & Saigon Pops Orchestra
Production Unit: Viet Vision
Development & Companion: Masteri
08:00 PM
NOVEMBER 22, 23 và 24, 2019
HOA BINH THEATHE, 240, 3/2 Street, Ward 12, District 10, HCMC