MASTERISE HOMES PROUDLY BRINGS THE EXPERIENCE EVENT "PASSION WEEK 2022", EXCLUSIVELY FOR CUSTOMERS OF THE RIVUS
Exploring "The Art of Haute Couture Villa Living"
Passion Week 2022 is a series of art and sophisticated culinary event jointly organized by Masterise Homes and Park Hyatt Saigon, a privilege for its customers. The four-day event from 16th November to 19th November 2022 will offer guests the chance to be enchanted by inspiring master classes, gastronomy, and a spectacular gala dinner.
Bringing together internationally acclaimed masters in various fields and prestigious Michelin Star Chefs, the master classes and dining experiences will awaken guests' senses, promising a world-class event that elevates customers' experiences to the next level.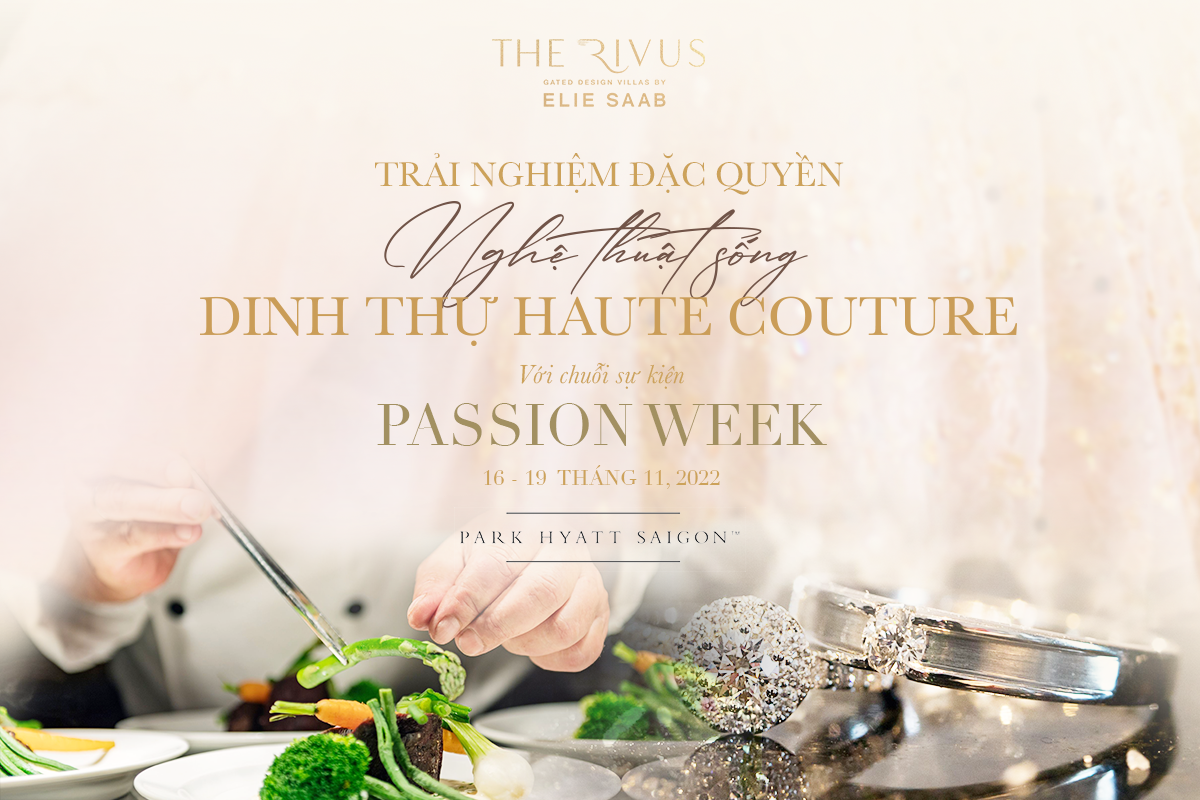 This is a special event in the series of the privileged program "The Art of Haute Couture" organized by Masterise Homes for The Rivus owners. The series of events aims to bring about a branded lifestyle with unparalleled experiences, valuing the owner's sophisticated taste in art, beyond the lavish living space.
Passion Week 2022 – The series of "Master Classes" and private dining with Three-Starred Michelin Chef
During Passion Week 2022, all guests will take specialized classes from well-known masters in art, gastronomy, and wine.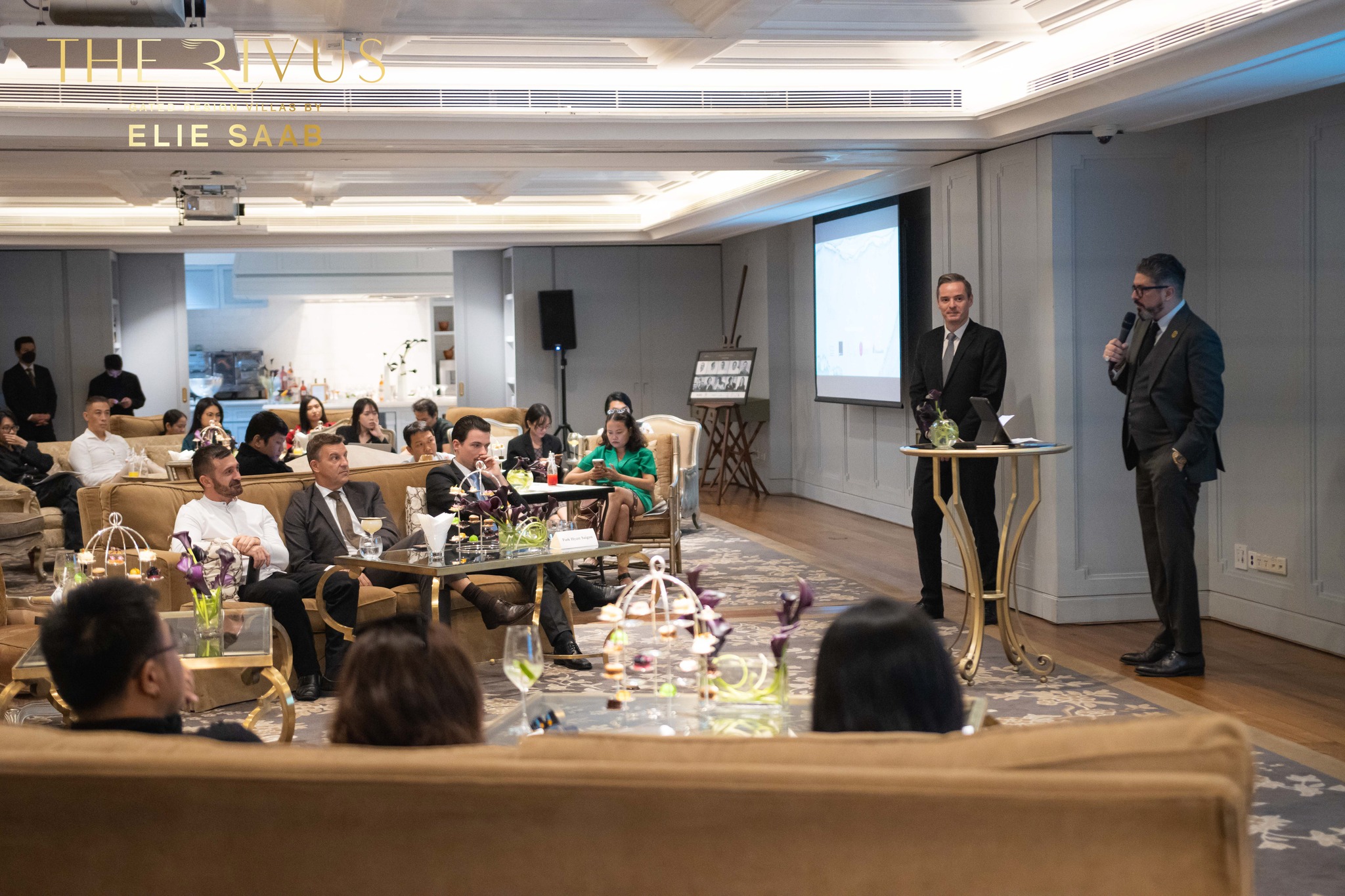 Especially from 16th to 19th November 2022, Masterise Homes has exclusively tailored the private classes for the future owners of The Rivus project, consisting of champagne Master Class, Jewellery Master Class, and a private party with an exclusively curated selection of dishes made from rare and luxurious ingredients by Three-Starred Michelin Chef that are sure to satisfy all sophisticated palates.
Mr. Gibran Bukhari – Head of Sales of Masterise Homes, shared at the press conference of Passion Week 2022: "We believe that the events will become a gathering place for people who love art values, elevating the branded lifestyle with unique experiences."
Passion Week 2022 and the series of events "The Art of Haute Couture Villa Living" promise to deliver unparalleled experiences that comes from distinctive and high-class qualities, which is only for the discerning few - the future owners of The Rivus branded villa.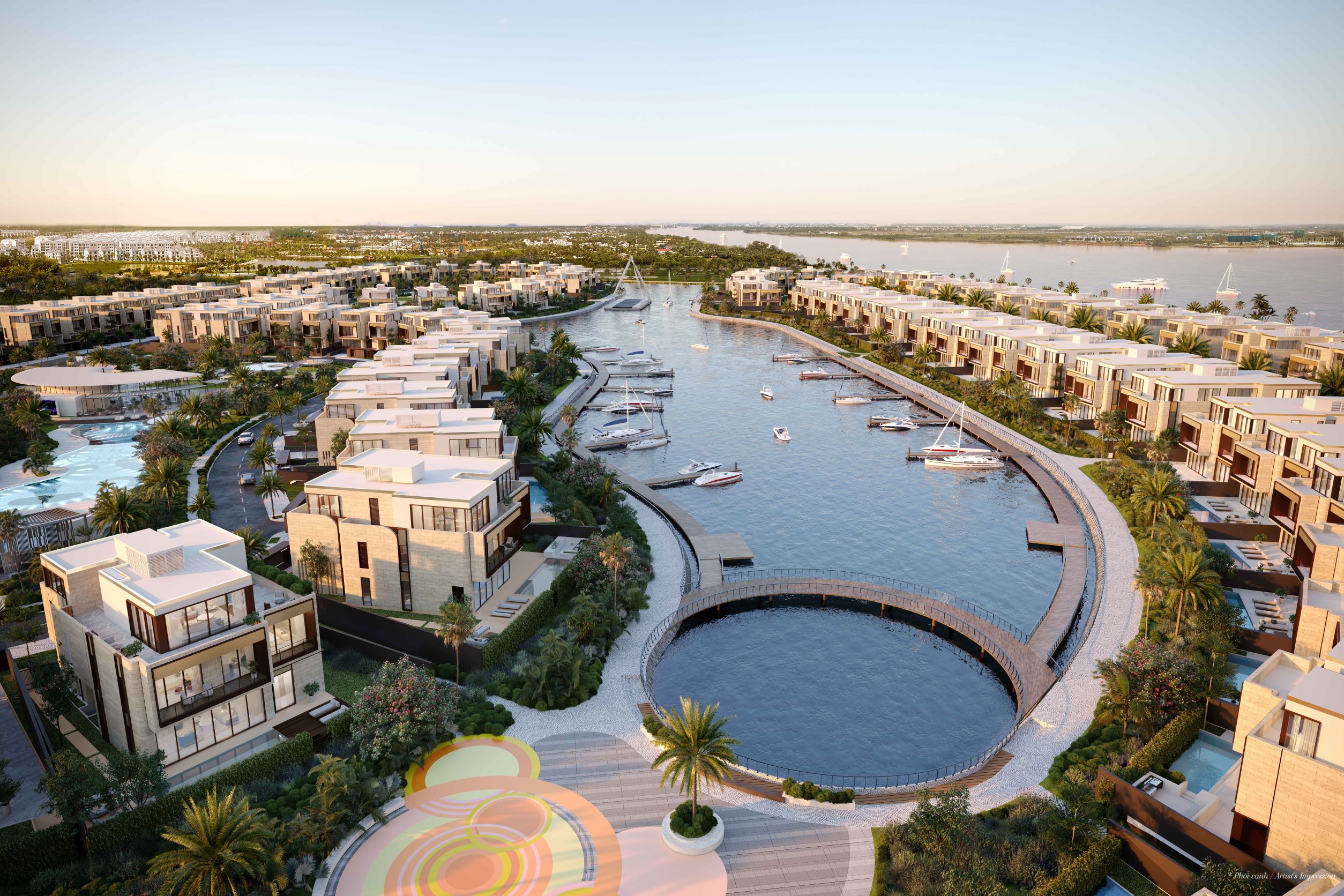 The Rivus – Asia's first riverfront villa inspired by Haute Couture, designed by Master of Haute Couture - ELIE SAAB.
The Rivus is a limited collection of branded villas that are fully tailored to the elite, much like custom-made fashion masterpieces for the affluents with impeccable taste. The ELIE SAAB name is stamped on a total of 500 villas globally, including 121 villas in Vietnam. The Rivus is a priceless and rare art piece bearing ELIE SAAB's unmistakable signature – a masterpiece reflecting the style of the discerning few who call it home.
Find out more information of The Rivus here: https://masterisehomes.com/the-rivus/en/index.html