MASTERISE GROUP AND UNICEF VIET NAM MADE OUR FIRST FIELD TRIP IN THE FRAMEWORK OF 𝗜𝗡𝗡𝗢𝗩𝗔𝗧𝗜𝗢𝗡 𝗙𝗢𝗥 𝗖𝗛𝗜𝗟𝗗𝗥𝗘𝗡
30-10-2022
- A project under the 𝗕𝘂𝗶𝗹𝗱 𝗔 𝗕𝗲𝘁𝘁𝗲𝗿 𝗙𝘂𝘁𝘂𝗿𝗲 program -
Seven months after the strategic partner signing ceremony, Masterise Group and UNICEF Viet Nam representatives conducted a field trip to Soc Trang to conduct the needed assessment and consultation with the students and people in the community. The field trip was one of the first steps of "Innovation for Children," – a project that puts children at the center of climate policy and empowers children to become change-makers in shaping their future.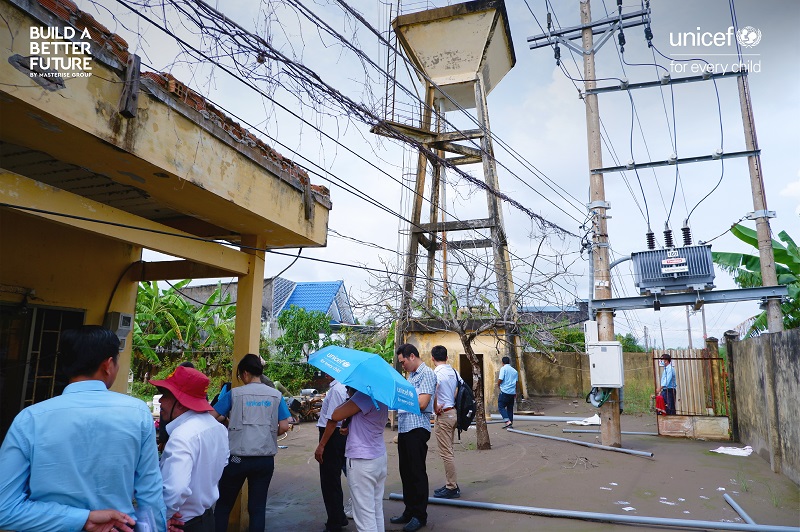 After a one-week working visit, we completed two key objectives:
1. Visited ten schools and two water supply projects in Soc Trang at which the innovations and solutions are to be implemented to provide clean water and improve sanitation for children and local households.
2. Introduced "net-zero toilet with an Aquonic tank" - a brand-new innovative solution in Vietnam. Successfully piloted in Thailand and Africa, the model will be replicated in a school in Soc Trang province.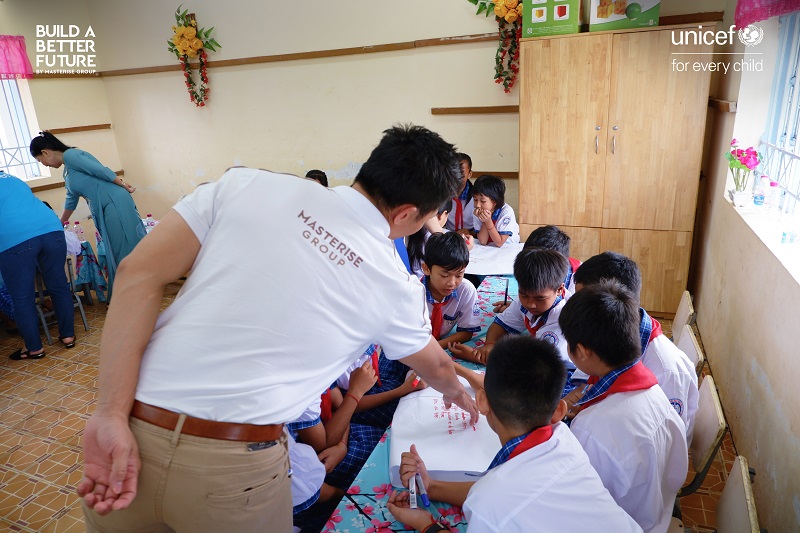 "Innovation for Children" hopes to create a safe, clean, healthy, and sustainable environment for Vietnamese children. The project's first phase will be designed and tested in Soc Trang before scaling up.