MASTERISE GROUP JOINED HANDS WITH TUOI TRE NEWSPAPER TO SUPPORT 100 PEOPLE WITH DISABILITIES 
10-10-2022
Since June this year, Masterise Group has accompanied Tuoi Tre newspaper in collaboration with Hanoi Youth Union and Ho Chi Minh City Youth Union to support 100 cases of young people with disabilities to overcome post-pandemic challenges.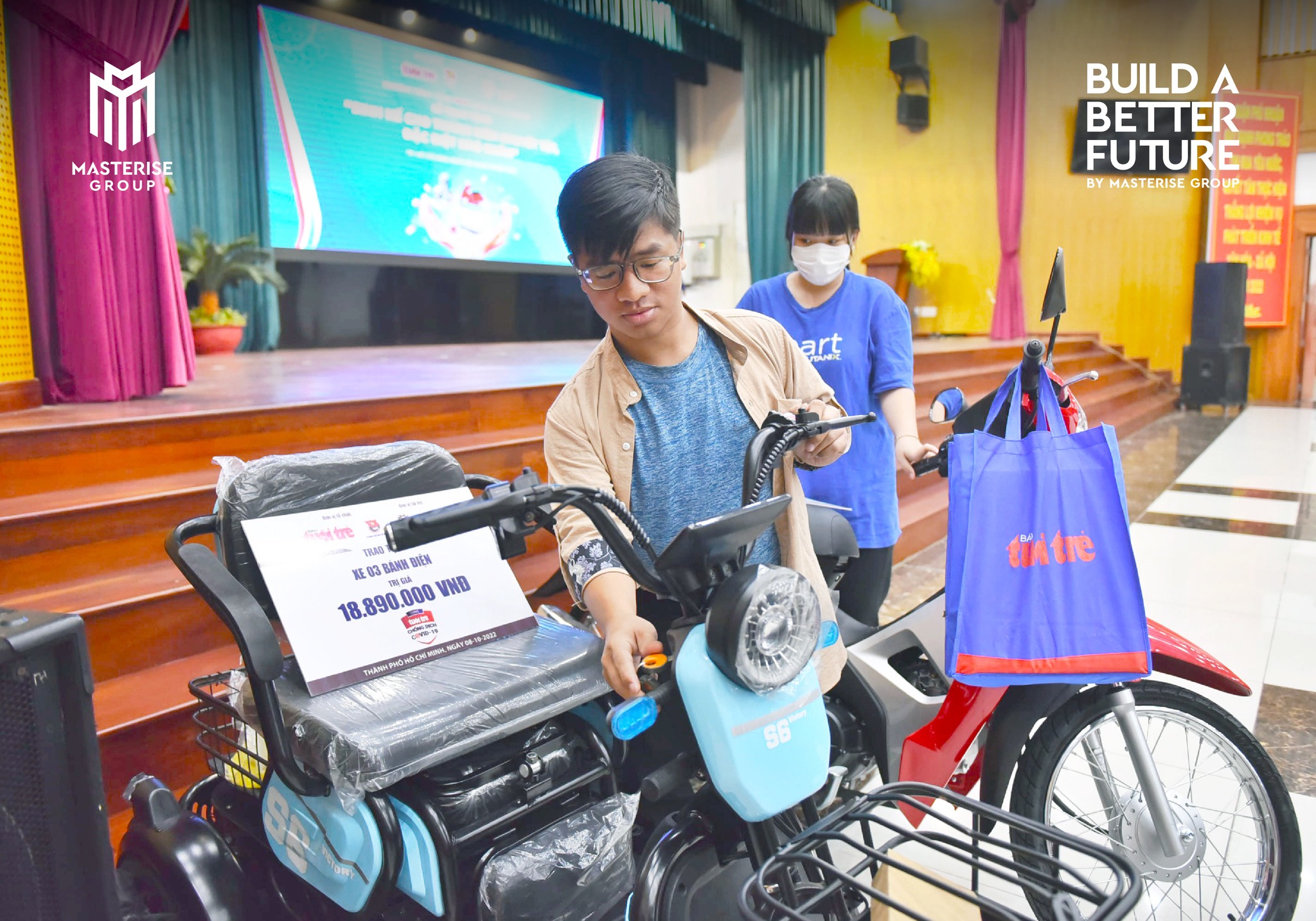 The program has sent hundreds of equipment and vehicles to create conditions for young people to have a livelihood, make a living, and establish a career through two awarding ceremonies held in Hanoi on August 26. 2022 and in Ho Chi Minh City on October 8, 2022. All equipment and means are selected from the practical needs of each child's specific circumstances and conditions.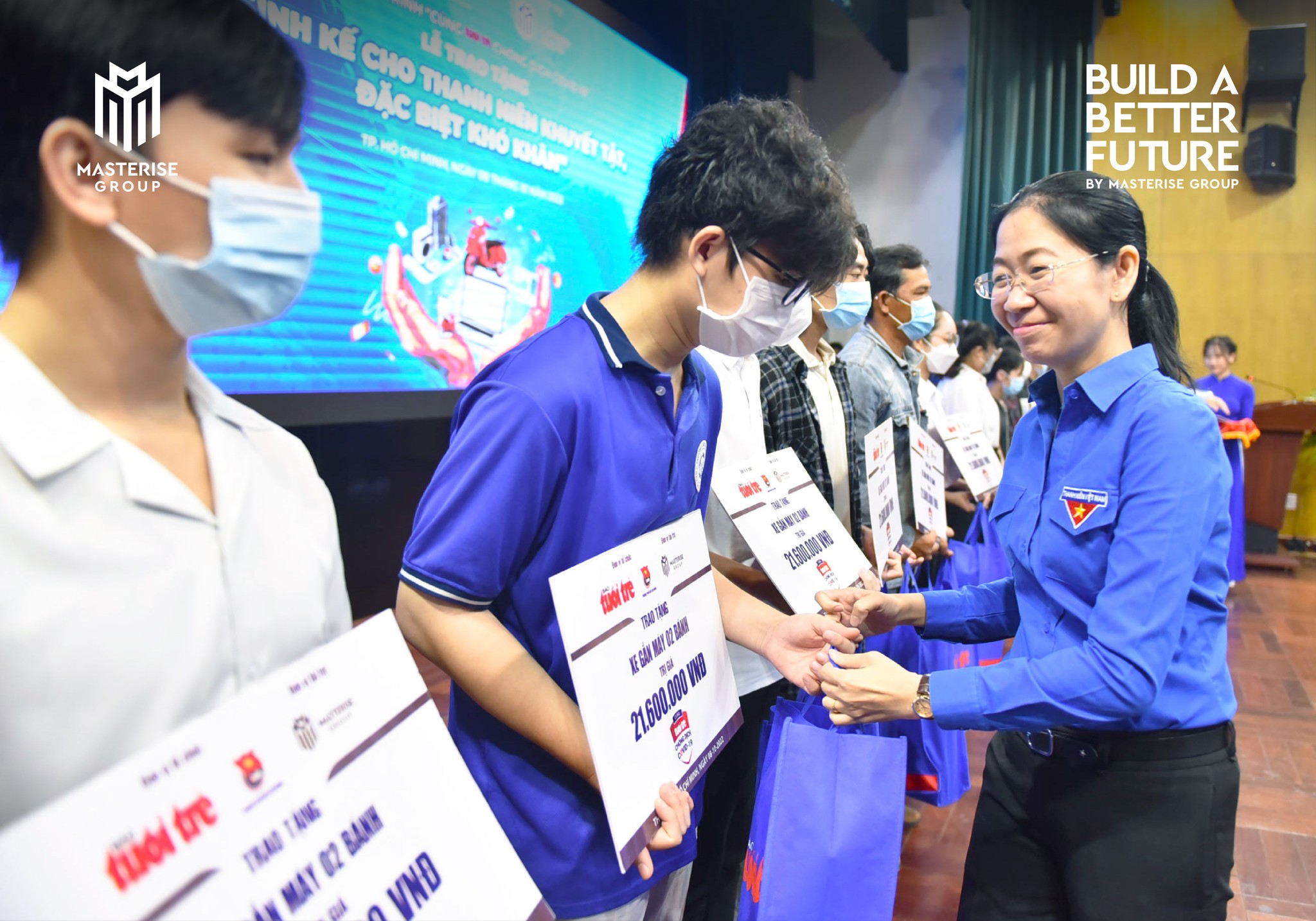 "After nearly three years of fighting with Covid-19, it is important for young people - the key workforce of society to start rebuilding their lives, especially young people with disabilities or with disabilities. particularly difficult situation. Through this meaningful program, we hope to contribute a small part to social welfare in general and help children have a better future," – said the Representative of Masterise Group.