MASTERISE GROUP LONG-TERM SUPPORT FOR 150 CHILDREN AND ADOLESCENTS AFFECTED BY THE COVID
26-05-2022
Ho Chi Minh City, May 26, 2022 – Masterise Group carries on the journey of "Build a Better Future" through a series of programs for children and adolescents whose life has been affected by the Covid-19. Humanitarian Aid initiatives of the group in collaboration with trustworthy local organizations have been implemented since May. They will last until the end of 2022, expected to provide long-term support for nearly 150 children and adolescents countrywide facing difficult life circumstances due to the lingering impact of the pandemic. The total estimated value of these activities is approximately 5 billion VND.
Though Vietnam has begun reopening, the impact of the pandemic is not over yet, especially for children and adolescents facing challenging life circumstances. In response to humanitarian month, Masterise Group takes great pains to make active contributions to community-oriented activities, which belong to the strategic 3-pronged approach: Environment – Education – Humanitarian Aid of the strategic corporate responsibility program, Build a Better Future.
Give vulnerable children who are affected by the Covid-19 pandemic the best in care
Children who are the most vulnerable to pandemics or natural disasters are the top priority of Build a Better Future. Due to four pandemic waves that Vietnam has experienced since 2020, thousands of children have lost their parents or missed out on education.
According to a report from the Institute of Labour Science and Social Affairs, more than 2,500 Vietnamese children become orphaned after the death of their parents due to the Covid-19 pandemic. Masterise Group will be a long-term companion with the program "Cung con di tiep cuoc doi" taking responsibility for cultivating sponsorships for 30 orphaned children to alleviate their pain and put our best foot forward to Build a Better Future for them.
Moreover, the pandemic has upended the lives of children and their households with low income, increasing pressure on many children to drop out of school to help their families to make ends meet. Understanding the urgency of the situation, Masterise Group stands together with the program "Cap la yeu thuong" to sponsor and support 15 disadvantaged people - "torn leaves" nationwide, allowing them to overcome poverty to study, create a secure future for themselves, and contribute to sustainable social development.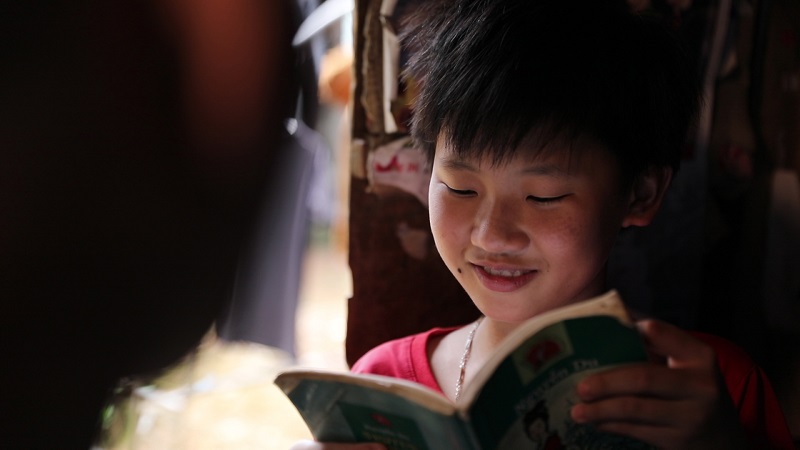 Support sustainable livelihoods for adolescents – the society's backbone
To ensure that "no one is left behind", the journey of Build a Better Future is followed by the program "Sinh ke cho thanh thieu nien khuyet tat, kho khan" in June and July. Masterise Group will partner with the Hanoi Youth Union and Ho Chi Minh City Youth Union to seek out and support 100 cases of disabled young people in extremely difficult circumstances after the pandemic.
After nearly three years of fighting against Covid-19, Vietnam is accelerating progress in boosting economic growth and bringing people back to normal life. It is the right time for disabled and disadvantaged youth to rebuild their lives, starting with enhancing access to livelihood opportunities. Thanks to the timely support from Masterise Group and its companions, their upcoming journey will be more promising, and they will soon find a suitable job to stabilize their lives.
Mr. Jason Turnbull, Deputy Managing Director cum Chief Financial Officer of Masterise Homes (a member of Masterise Group) said: "Children and adolescents whose lives are significantly disrupted by the pandemic, may need special attention to get through this tough time. Through the series of programs to support children and adolescents affected by Covid-19, we hope that a prompt and effective emergency response will contribute to building a sustainable future for the next generations. It is also a crucial step on the journey of Build a Better Future brought by Masterise Group.
In the coming time, the strategic corporate responsibility program "Build a Better Future" will be spreading to other provinces and cities across the country through practical activities applying multiple initiatives to support Vietnamese people in general, children and adolescents in particular.