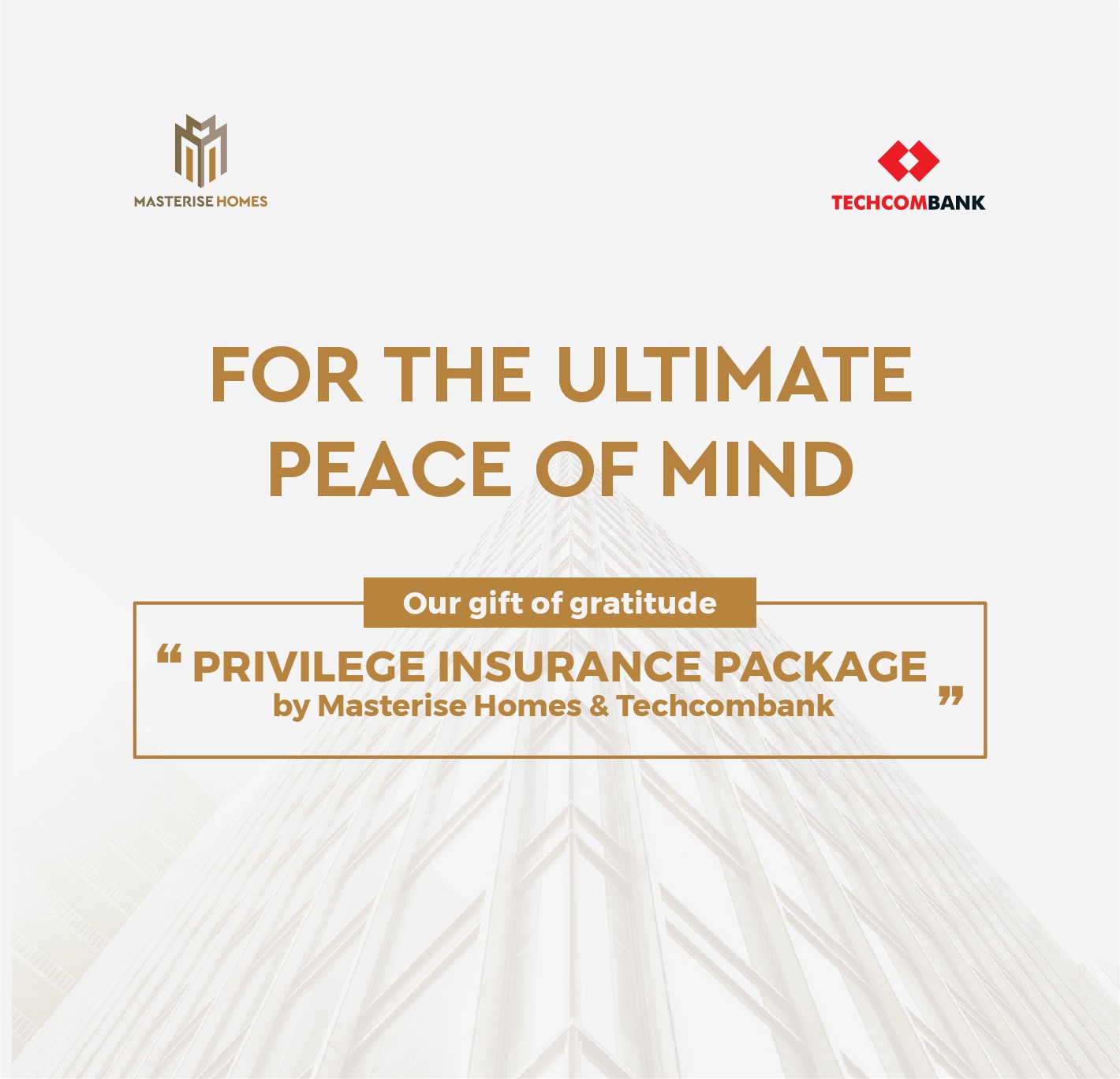 FOR THE ULTIMATE PEACE OF MIND
PRIVILEGED INSURANCE PACKAGE WITH DIFFERENTIATED BENEFITS:
Insurance benefits tailored for each customer

Insurance contract at 0.8% value of the real estate in the first year (*)

Coverage of up to 70 times the annual fee, to sufficiently protect your family and assets
Available to any customer who made a successful purchase of projects developed by Masterise Homes.*
Program duration: From 1st October 2021 to 31st December 2021.*
(*) Terms and conditions apply in accordance with Masterise Homes and Techcombank's regulations.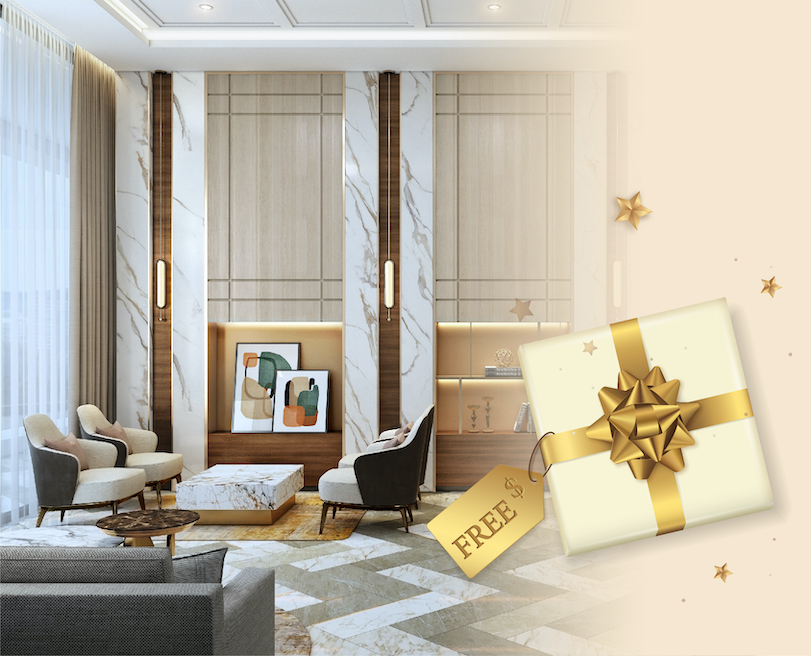 PROMOTION PROGRAM
Subsidize 36 months property management fee
Subsidize 36 months parking fee for the apartment
*Period of application: from 15 May 2022 to the end of 15 June 2022
EXCLUSIVE FINANCIAL OFFERS
Outstanding debt: up
to 80% of selling price
(VAT included)

Outstanding debt
supported by Developer:
80% of selling price
(VAT included)

Interest rate and
period of interest rate
support: 0% within
24 months from the
drawdown date but not
exceeding 31 May 2024

Period of grace
for principal as from
the date of the 1st
disbursement: up to
12 months but not
exceeding 31 May 2024

Early repayment fee during
period of Interest Rate
Support: 0%